---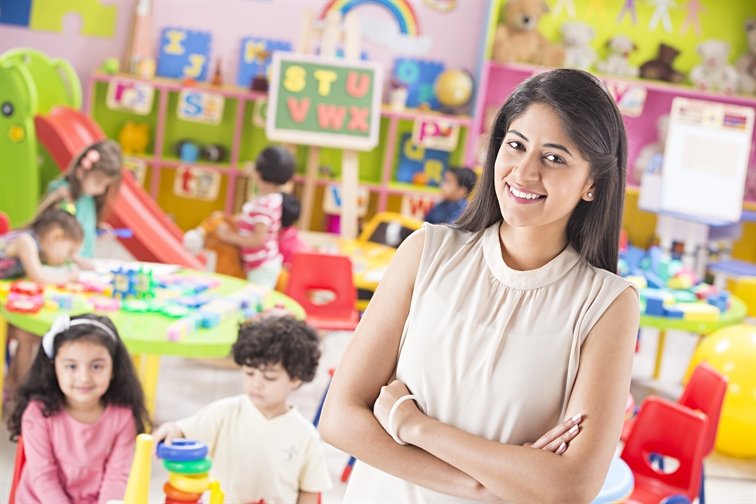 You want to understand the teacher training options available to you.
EduCraft can help !
Our Nursery Teacher Training course refines your talents and abilities and develops your aesthetic and creative sense so that you are able to work as a Nursery teacher in schools.
Primary teachers training programs focus on lesson planning and timetabling skills, preparing delightful materials for the kids who could be busy in playful activities like Art craft and drawing.
Montessori teacher training focused on the child centered educational approach is based on technical observations of children from birth to adulthood.
EduCraft proudly serves the teacher training programs for every possible aspects to everyone.
To Know More About Teacher Training

Get an appointment with EduCraft counselor.

Book a visit with your counselor, or let us help you find a special courses.

Complete the teacher training package.

The Teacher Training Package can be downloaded, printed, filled out and returned

Send us your application.

You can return your application by email, through whatsApp, or in-person.

Ask questions.

Need more information? EduCraft specialists are with you every step of the way to make sure you have everything you need.
Our Values
Flexibility

Our EduCraft education programs are designed for people with busy lives. Almost all of our students continue to work full-time while they obtain their Teacher Teaching diploma.

Affordability

If you have researched other, Our Training Centers, you have already discovered that our value and price are unmatched in the Teacher Training consortium.

Quality

Our teacher training program is very accessible and visually smart. The course-ware contains both the theory and the practical tools are explained in detail.

Demand

Guardians today persevere that their children's, childcare environments give optimistic, simulative education as part of a balanced program. That is why Our trained educators are in high demand worldwide.
Book Your Appointment with Counselor
You can fix an appointment with us to any time Mon-Sat for a personal, session.
Click here to book your Appointment
---